Welcome to A New Leash On Life Inc.
Our Mission is to enrich the lives of Oklahoman's by providing information, resources, educational opportunities, and training service dogs, therapy dogs and shelter dogs.
Tulsa Boys Home
Captain Jack and Twister have been big hits at the Tulsa Boys Home!  These New Leash shelter dogs are loving their new life.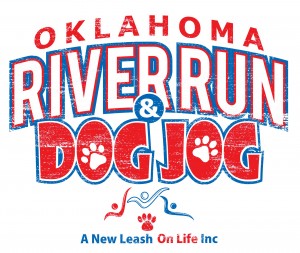 Registration is now OPEN for the 2015 OK River Run & Dog Jog. Every year we have a 5k USATF sanctioned run and a 3k Dog Jog for fun. The events will be held on Monday, Memorial Day, May 25, 2015 at Wiley Post Park on the beautiful Oklahoma River Trails. Wiley Post Park is located at 2021 S. Robinson, OKC. The 5K River Run will start at 8:00 a.m. and the 3K Dog Jog at 9:00 a.m. Please come join us for another fun year! CLICK HERE TO SIGN UP!
Online registration ends on Saturday, May 23, 2015 at 11:00 a.m. but you can also register the day of the events.
We also need lots of volunteers to help with coordinating and running the event.  If you would like to volunteer, please CLICK HERE.
For more information please contact us 405-604-0519 or email dogjog@newleashinc.org