Welcome to A New Leash On Life Inc.
Our Mission is to enhance people's lives by training Service Dogs, Therapy Dogs, and rescued dogs.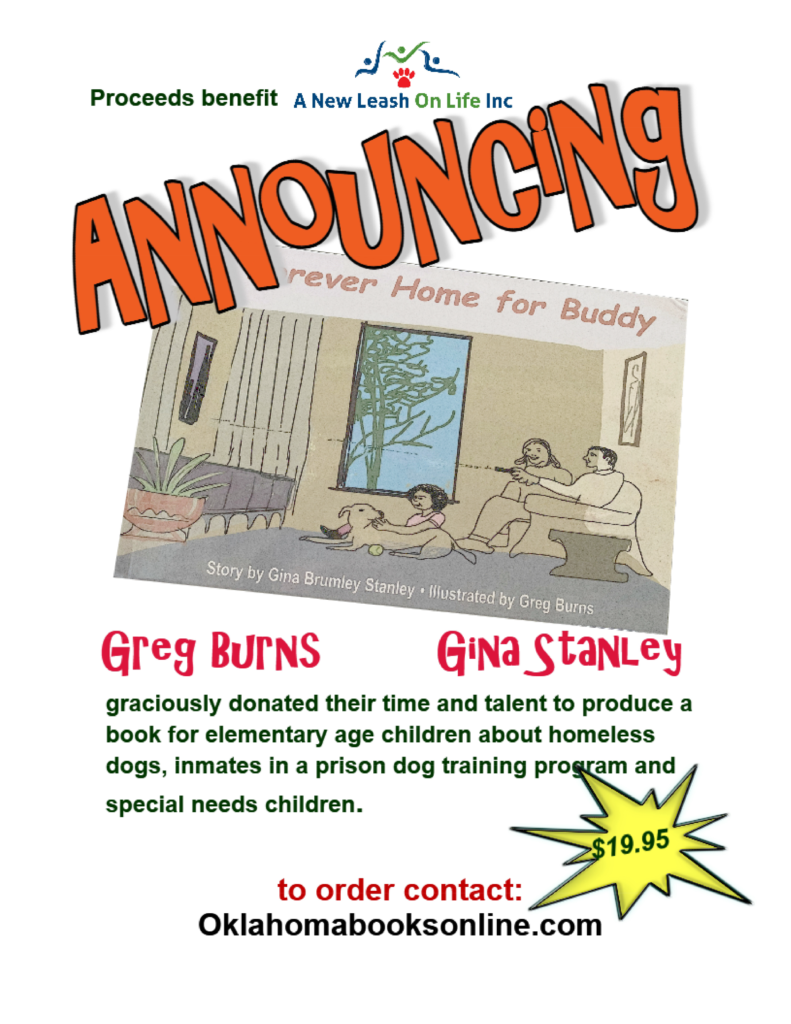 Order Your Copy – Successful Working Dogs by Barbara Lewis

Barbara Lewis' Successful Working Dogs provides positive-motivation training techniques for basic manners and specific tasks expected of working dogs. Beyond training these animals, this book helps working dog owners, clients, and trainers — and dog owners in general — to understand the capabilities, needs and limitations of these dedicated animals.
Click here to order!
Latest Pen Pals Class Graduates, New Class Begins!
The Pen Pals Prison Program graduated another round of incredibly well-trained dogs, and the new 10-week program has begun! A New Leash on Life teaches inmates at CCA-Davis Correctional Facility in Holdenville, OK, to train shelter dogs into well-mannered companion dogs, who are then adopted by people in the community. Check out one of our classes showing off their basketball skills!
Donate Online

Making a donation through our secure server is fast and easy. We use a non-profit service to process our credit card transactions.

GIVEDIRECT is the name that will appear on your credit card statement, not "A New Leash on Life, Inc". Using a third party keeps our costs low and allows us to spend time and money on our programs. You may give a one-time gift, or set up a recurring donation each month or each quarter.