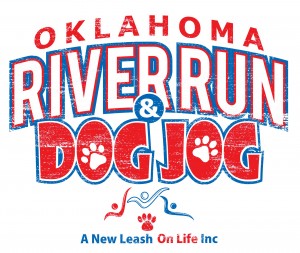 Welcome to A New Leash On Life Inc.
A New Leash on Life, Inc. is an Oklahoma-based organization that changes people's lives by utilizing the special abilities of Service Dogs and Therapy Dogs. Our Service Dog and Therapy Dog training programs help Oklahomans with a variety of special needs to live more independently, develop confidence, and improve their abilities.
OK River Run and Dog Jog, May 26, 2014
Each year we host a sanctioned 5k River Run and a 3k Dog Jog to help financially support our organization. The 2013 event was a success and we anticipate that the 2014 event will be even better. Our race has drawn over 500 participants in past years and we believe 2014 will be no exception. We are asking for your support for the 2014 OK River Run and Dog Jog, to be held on Memorial Day May 26, 2014.
A New Leash on Life , Inc. Video
This production made possible through OVMA.