Welcome to A New Leash On Life Inc.
We are located at 1309 24th Ave SW, Norman, OK 73072
We can be contacted at 405-224-7715, or via mail at 
PO Box 1723,  
Norman, OK 73070
Our Mission is to enhance people's lives by training Service Dogs, Therapy Dogs, and rescued dogs.
Fall 2018 Newsletter
Stay up to date with everything A New Leash on Life is doing – from Service Dogs, to Therapy Dogs, to the Pen Pals Prison program.  Click here to read our newsletter online.

Latest Pen Pals Class Graduates, New Class Begins!
On August 8th, the Pen Pals Prison Program graduated another round of incredibly well-trained dogs.  The new 10-week program has begun, as A New Leash on Life teaches inmates at CCA-Davis Correctional Facility in Holdenville, OK, to train shelter dogs into well-mannered companion dogs, who are then adopted by people in the community.  Check out one of our classes showing off their basketball skills!
Get your "A New Leash on Life" Apparel Today!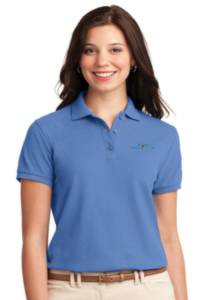 Purchase A New Leash on Life-branded apparel at our own Queensboro store.  By sporting our logo, you contribute to A New Leash on Life with a percentage of every sale supporting our organization.  Click here to get yours today!
Thank You, OCCC College for Kids!
We were privileged to once again partner with the Oklahoma City Community College (OCCC), College for Kids, at the Family and Community Education (FACE) Center.

College for Kids is designed for students entering 1st – 8th grade, offering academic enrichment programs across many disciplines. Each summer, the students fund-raise for a local non-profit, and we are grateful for their generous donation.  Thank you!